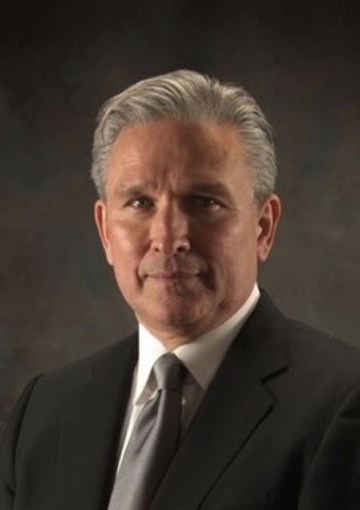 President and Medical Director
Gregory J. O'Shanick, MD, "Dr. O" to his patients, finds the practice of Brain Injury Medicine at CNS the realization of decades of preparation.
From his starting medical school at age 19 at UTMB to becoming a Chief Resident at Duke University Medical Center at age 26, Dr. O's energy, vision, and motivation were critical factors in his successful academic career spanning the University of Texas at Houston, Medical College of Virginia/VCU, University of Virginia and University of Southern California. This same energy was directed into the creation of CNS.
As one of the first physicians focusing on Brain Injury Medicine since 1981, his reputation for clinical and educational excellence resulted in his being named the Inaugural National Medical Director for the Brain Injury Association of America, a voluntary role he held for 14 years.
He regularly appeared on TV, radio, and in print as a subject matter expert on issues ranging from sports concussions to helmet safety to military-related neurotrauma and was highly regarded for his ability to explain complicated medical issues in ways that were easily understood.
Keenly aware of the need for professional development and standardization (he has held Board Certifications in 4 sub-specialties over his career), he was a founding Board Governor of the Academy for Certification of Brain Injury Specialists and currently sits on the examination committee for the sub-specialty of Brain Injury Medicine.
He recognizes that what separates him from the over 12,000 patients he has seen is but a brief instant, and the idea of "There, but for the Grace of God, go I" epitomizes the respectful atmosphere striven for by all the staff since the founding of CNS.
Alison M. O'Shanick, MS, CCC-SLP, NDTA
Executive Administrator

Jennifer A. Znotens, MA, CCC-SLP
Senior Speech-Language Pathologist / Medical Legal Administrative Coordinator

Sharon Crawley, RN 
Practice Manager

Van Luethke
Chief Financial Officer

Robert Watson- RETIRED
Medical Records Manager

Mary Knoll Midcap
Administrative Assistant

Susan Morris 
Billing Co-ordinator
Madison Moore Brown, PA-C

Tiffany Reid, CMT
Intake Coordinator/Substance Abuse SME/ Medical Massage Therapist

 

Nikki Karnes, CCC-SLP, CBIS
Speech Language Pathologist

Samantha Kirshner OTD, OTR/L
Occupational Therapist

Amy Deady, COTA
Occupational Therapy Assistant

Jessica Wrenn CMA, AAMA
Medical Assistant

Colleen Mastin, CMA
Medical Assistant